Designed for the most advanced UHPLC separation routines
The Nexas™ is a smart and user-friendly autosampler with lots of extra features. Next to its modern state-of-the-art injection technology and excellent cooling performance, the autosampler is equipped with a second valve option and a wide array of configuration options and wash strategies. Both the design and performance of the autosampler are versatile, which makes the Nexas™ the best option for advanced UHPLC separation routines.
The autosampler that goes beyond straight forward LC analysis.

Sublime sample temperature
Flow path/tray recognition
Versatile in its use and design
Nexas™ is versatile in its use and design. A wide array of flow path configurations can easily be implemented making this autosampler suitable for even the most demanding UHPLC challenges. The autosampler can easily be configured in case your application demands a different injection valve, sample preparation step, sample carrier or wash strategy without affecting the injection performance or sample temperature.



Option to install a second injection valve or selection valve enabling a wide array of applications, including 2D LC, online SPE, flow diversion or multichannel SPR
Option to install an external wash pump when your application demands high wash volumes or when washing time needs to be reduced
Up to zero seconds cycle time
Option to implement a prep ahead functionality to potentially reduce the sample to sample cycle time to zero
Nexas™ is designed for its use in a wide array of analyses. Simultaneously it makes its users' life easy. The autosampler is equipped with smart and safe features for smooth software customization and it prevents human errors and misconfiguration of hardware. NFC tags, movement detector, Vision based tray/well plate detection, an advanced leakage system and wash solvent calculation make the Nexas™ great to work with.
To complete its user-friendliness, Nexas™ is designed to make every run or maintenance handling trouble-free. Every user will embrace its easy sample loading, one-button system purge option and needle changing 'in a click'.
Find out all about our products, commitment, lead times and support.
Discover our passion for the continuous improvement of your liquid sample workflows.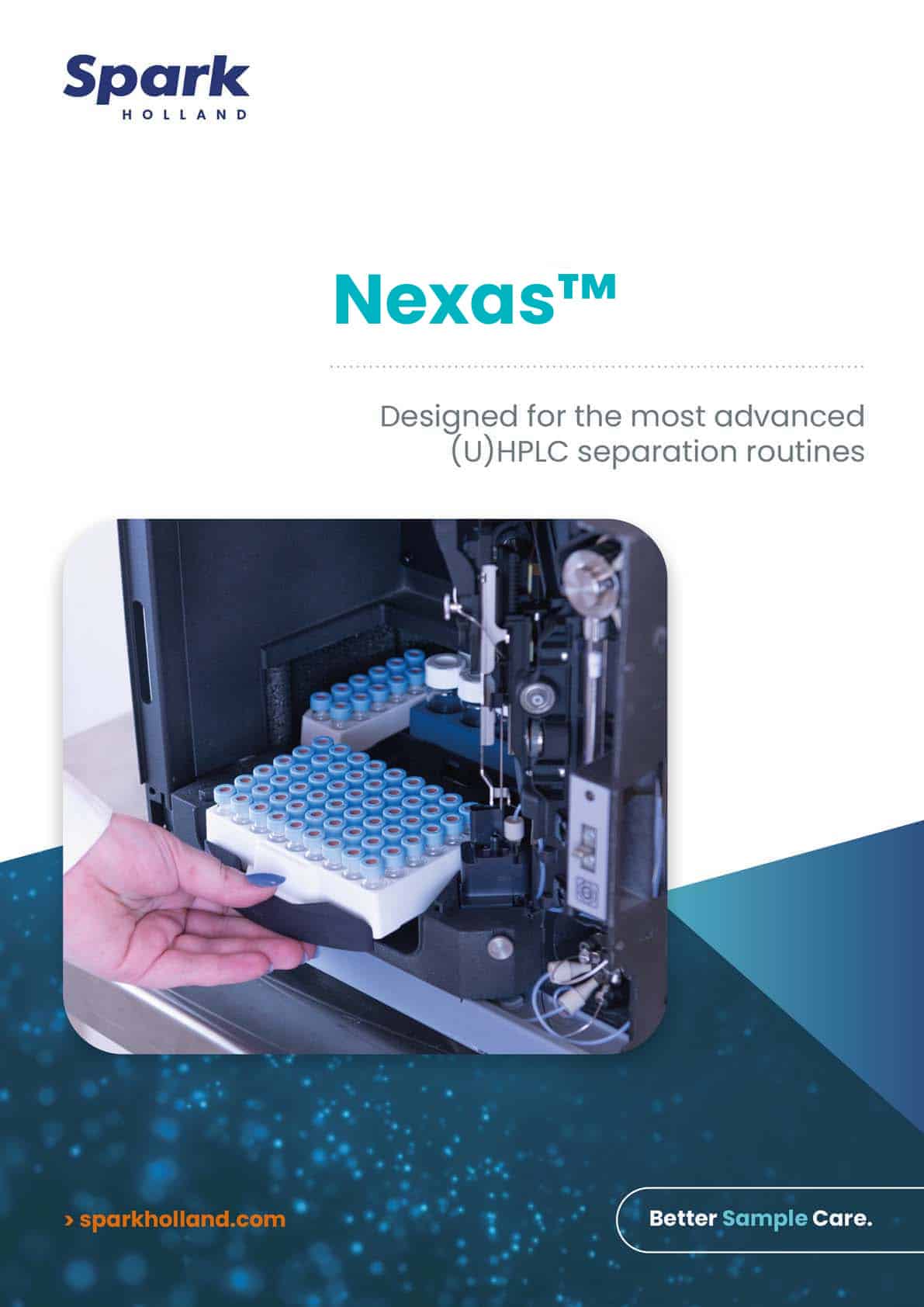 Download the product brochure
Smart and easy-to-use autosampler combining state-of-the-art injection technology with innovative features to perform advanced UHPLC separation routines.