Compact generic autosampler with fast injection
Alias™ is a generic autosampler using state-of-the-art injection technology with fast injection and wash cycles. Efficient, multi-solvent needle wash virtually eliminates carry-over. Alias™ enables excellent reagent addition and mix capabilities for derivatization, dilution and internal standard addition. Our Pressure Assisted Sample Aspiration (PASA™) concept avoids sample-syringe contact and air bubbles and has proven its robustness in more than 30,000 autosamplers. A comforting thought if you need a reliable autosampler.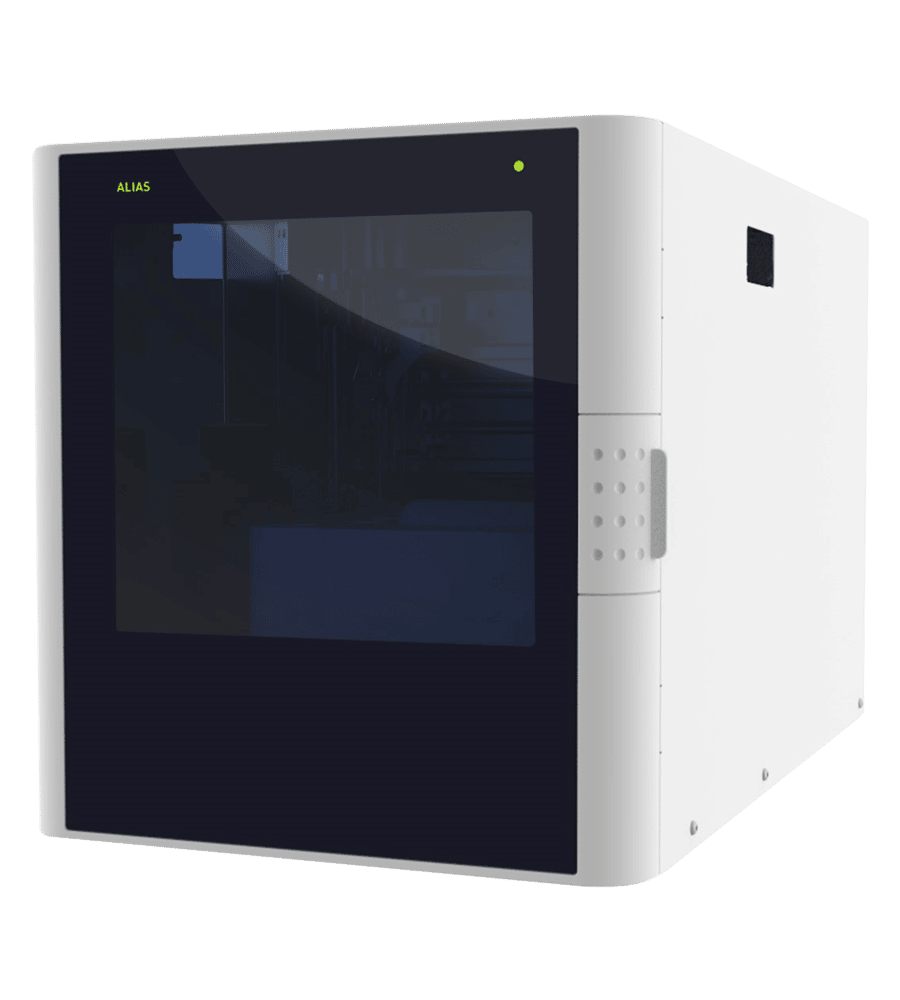 A compact, stackable design and unrivaled injection performance combined with unique options.

Accurate sample temperature control
Multi-solvent needle wash
Alias™ handles well plates and sample vials, either open or sealed. Its compact, stackable design and unrivaled performance make the Alias™ the best fit for any analytical system. The autosampler can also be equipped with a sample cooling module. The Peltier module with forced air cooling provides true sample cooling in the sample compartment down to 4°C.



Quick-fit injection valve for fast service with the option for metal free sampling with silica-coated steel needle. The PEEK valve offers excellent mechanical properties
SVV - Solvent Selection Valve
Alias™ is designed with a 6-port solvent selection valve for extended selection of reagents for needle wash, reagent addition and mix capabilities
ISS - Integrated Stream Switching
Alias™ contains an extra high pressure 6-port switching valve for column switching or other stream switching applications up to 18,000 psi (> 1200 bar)
Alias™ UHPLC
Alias™ is also available as a UHPLC compatible version permitting injection into UHPLC systems at pressures as high as 18,000 psi. A special injection routine eliminates the influence of sample loop decompression.
Alias™ Prep LC
A special modification for large volume injections turns the Alias™ into the Alias™ Prep LC. Needles, tubing and sample loop have larger capacity and allow rapid quick-fit injection of sample volumes up to 10 mL.
Meet our team and find out all about our products, commitment, lead times and support.
Discover our passion for the continuous improvement of your liquid sample workflows. We never make concessions, because your product is what makes us tick!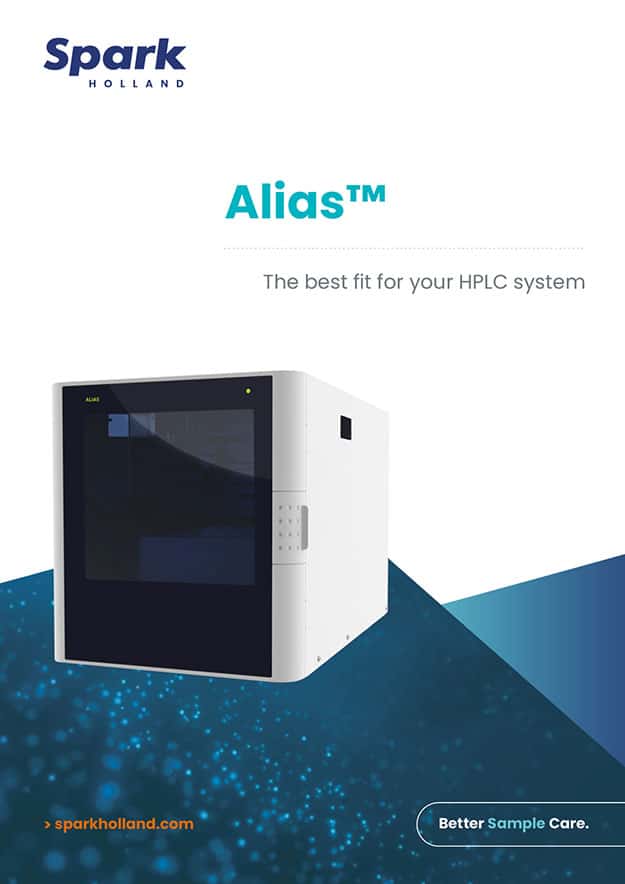 Download the product brochure
This autosampler offers state-of-the-art injection technology with fast injection and wash cycles. Efficient, multi-solvent needle wash virtually eliminates carry-over