A smart and user-friendly autosampler with lots of extra features. The best option for advanced UHPLC separation routines.
Linear driven quaternary pump that easily meets contemporary requirements of modern laboratories. For fast and easy method development.
This advanced pump delivers an ultra-precise gradient flow. Obviously a workhorse for robust, precise and easy to use analysis.
This autosampler sets a new standard in sample care with its state-of-the-art injection technology, sample turn-around and sample capacity.
Generic autosampler for liquid analysis using state-of-the-art injection technology with fast injection and multi-solvent wash cycles.
This revolutionary autosampler for dried blood spot analysis featuring our unique FTD™ technology provides maximum sensitivity without any manual intervention.
A stable and precise oven with forced air oven, integrated solvent pre-heater and excellent temperature control between 5-90ºC.
Automatic multi-solvent pre-mixing dispenser with accurate volume delivery at any flow rate independent of backpressure up to 300 bar.
Innovative technology for front-end sample handling
More than thirty years of continuous innovation have established Spark Holland's reputation as a leading provider of technology for online devices and systems, especially in the field of sample introduction and online SPE. Driven by the creativity and ambition of our excellent team we enable you to deliver highly efficient analytical systems to your customers.
Find out all about our products, commitment, lead times and support.
Discover our passion for the continuous improvement of your liquid sample workflows.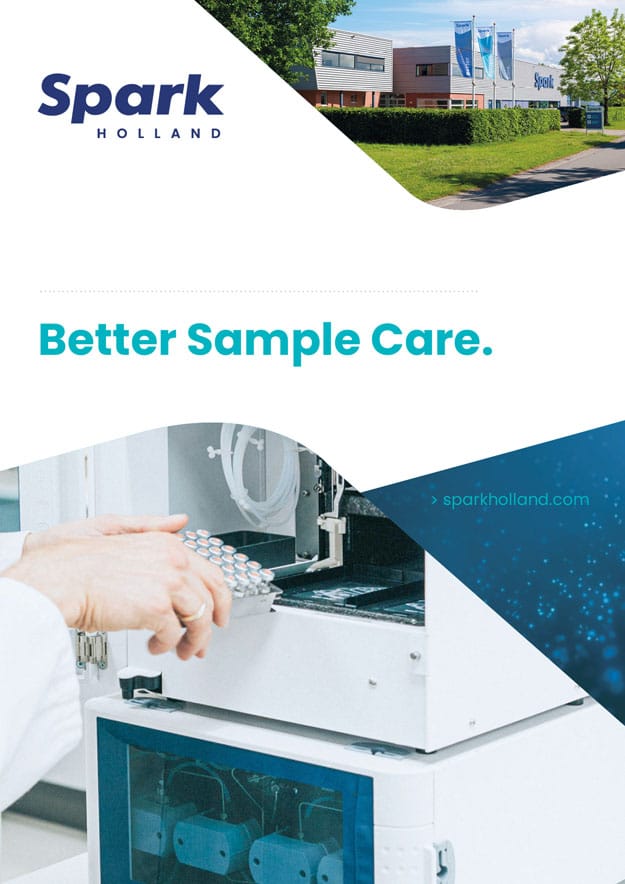 Read all about our company, products, systems and services.