High capacity autosampler
Integrity™ sets a new standard in sample care. This autosampler combines state-of-the-art micro double-needle injection technology, a separate wash pump and sample temperature control (4ºC - 40ºC) for the entire sample tray and processing space. These innovative features ensure better and safer control of handling and tracking of samples.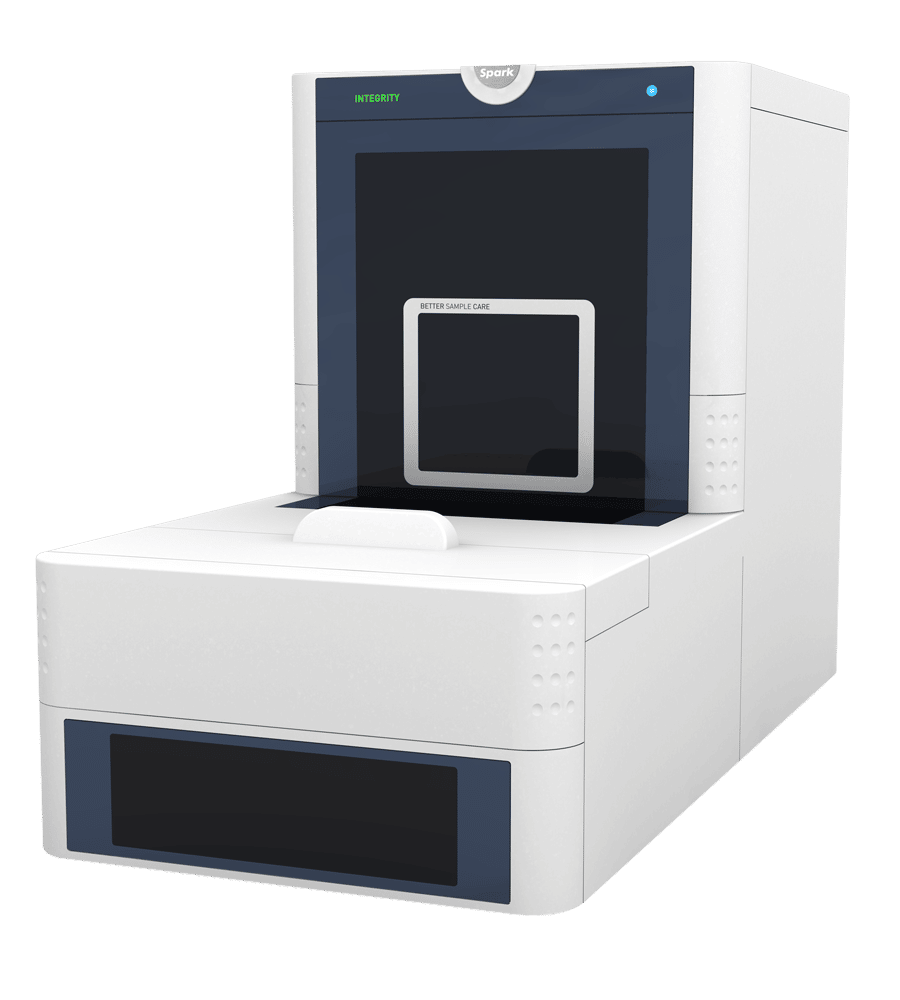 Rapid sample turn-around and large sample capacity together in a flexible workstation.

Why choose the Integrity™?
Injection performance monitoring
Accurate sample temperature control
From nano till prep injection volumes
High capacity workstation
While injection technology and capacity have seen great advances over the last 30 years, measures to maintain and control sample integrity have had little attention from instrument manufacturers. Until now. Integrity™ puts rapid sample turn-around time (< 20 sec) and large sample capacity (up to 4 well plates or 216 standard sample vials) together in a flexible workstation.



Using a micro syringe for accurate aspiration of small sample volumes, even nanoliter volumes can be injected with high precision and accuracy. The microliter-pick-up mode reduces sample loss to zero.
Accurate temperature control
Integrity™ offers sample temperature control (4ºC – 40ºC) for the entire sample processing space. Actual readout of tray temperature shows when the autosampler is ready to accept new samples.
A separate wash pump provides better and faster needle rinsing. A smart combination of air pressure and solvent streams ensure thorough cleaning in seconds. Selecting multiple solvents ensures zero carry-over.
Controlled sample process
Temperature control, vial bottom detection and better needle wash offers more benefits than only faster injection cycles. Integrity™ makes sure you get all your precious sample injected reliably in a controlled sample area where condensation is reduced to a minimum. The wash pump can select multiple solvents for maximum clean-up ensuring zero carry-over for even the stickiest samples.
Find out all about our products, commitment, lead times and support.
Discover our passion for the continuous improvement of your liquid sample workflows.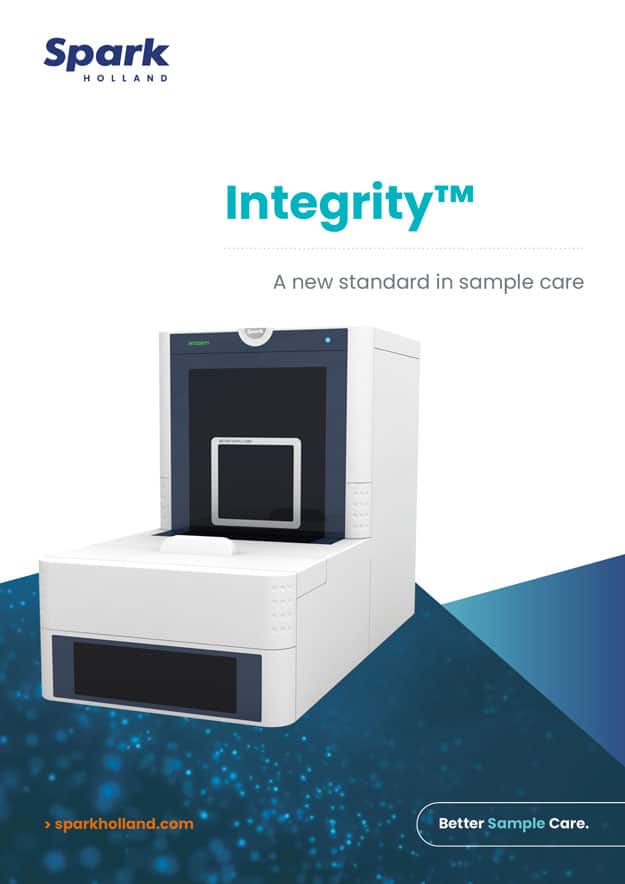 Download the product brochure
This autosampler sets a new standard in sample care. A number of innovative features ensure better and safer control of handling and tracking of samples