Upgrade makes UHPLC pumps more widely applicable
SPH1299™ V2 and SPH1299Q™ V2
Spark Holland has renewed her SPH1299™ and SPH1299Q™ UHPLC pumps, that were specially developed for LC-MS applications. The upgrade, which mainly concerns the check valves and pump heads, makes the pumps more widely applicable. Discover the  SPH1299™ V2 and SPH1299Q™ V2.
Based on ongoing market research into new UHPLC developments for high-end systems, the Spark Holland check valves and pump heads have been upgraded and adapted to trends in materials and coatings used.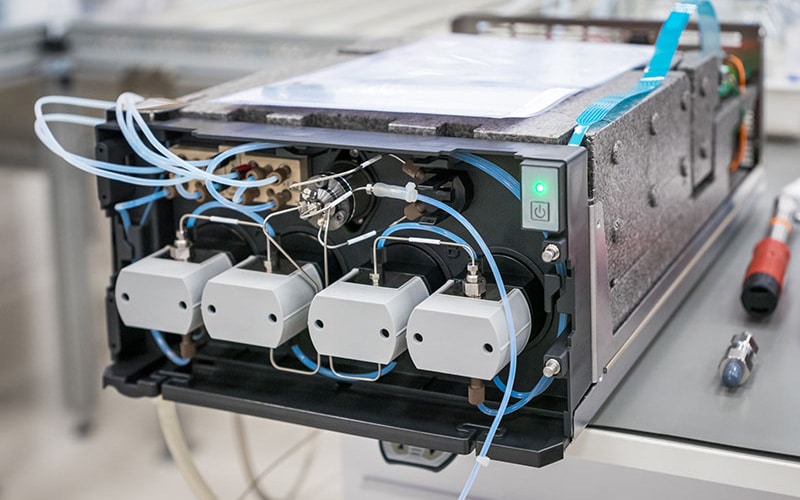 The performance of UHPLC systems is largely determined by the design and use of materials. Spark Holland is constantly looking for innovative ways to optimize these and to guarantee even better pump accuracy and pump efficiency. Therefore, the latest technical developments and the needs and requirements of everyone working with UHPLC pumping systems are taken into account. Based on these findings, some important modifications to both pumps have been made.
Robust check valve
The first innovation is a check valve whose design has made it more robust. In the previous design, the check valve could fail when the torque wrench was not used or used incorrectly. The robustness is increased by improving the force distribution on the seal, such that it is not possible (anymore) to break the check valve. The sealing area towards the housing has changed, but not the design of the ball-seat itself nor its functionality. Each ball-seat set is still individually matched to ensure a lock-and-key fit, guaranteeing 3 bubbles/minute or less in the industry standard nitrogen bubble test (common acceptable standards are 12 bubbles/minute or less).
Zirconia seat
The second novelty is the optional use of Zirconia for the seat. UHPLC check valves often consist of a Sapphire seat, which is used together with a ruby ball. In addition to Sapphire, Spark Holland now offers Zirconia as a choice material. That option arose from the search for material properties that reduce polymer residue build-up. When organic fluids are used, especially acetonitrile, polymer residues can smooth the surface during prolonged exposure, causing the ruby ball to stick as a result of surface tension. Zirconia performs better in such situations and potentially prevents sticky check valves.
Pump head coating
Another improvement consists of a new, harder pump head coating. This improvement is prompted by the increasing demand for other applications and associated requirements. Spark Holland is responding by providing the complete pump head, made of high quality 316 stainless steel, with a high tech coating. This protective layer is a silica-like coating to prevent surface damage that may occur over time, for specific applications, with demanding solvents. Compared to regular (uncoated) pump heads, the coated pump heads, which have been tested under stressed conditions, have important advantages:
Twice the wear resistance of stainless steel
Biocompatible
Inert to most chemicals
pH 0 – 14 resistance
Easier diagnostics
In addition, maintenance is also made easier by using a new and better way of diagnostics. This diagnostic tool was developed with a Digital Twin model for maintenance and troubleshooting. With this autonomous diagnostic tool, a maintenance engineer can determine if a pump is operating within the parameters of the equipment or the performance targets prescribed by the manufacturer. By monitoring the sensors in the pump in real time – sensor data is read at 1,000 Hz – troubleshooting is made easier. The service engineer is almost 95% certain which part he may need to replace. This functionality is very useful for troubleshooting and can save a lot of maintenance time (on-site).
Advanced workhorses
When it comes to reliable pump operation, quality and precision have a big impact. Based on ongoing market research into new UHPLC developments for high-end systems, the Spark Holland check valves and pump heads have been upgraded and adapted to trends in materials and coatings used. Thanks to these innovative improvements, the SPH1299™ V2 and SPH1299Q™ V2 are now even more advanced workhorses for robust, state-of-the-art UHPLC performance and more.
Find out all about our commitment, lead times, deadlines and cost of goods sold.
Experience the way we work and cooperate in order to reach your business goals.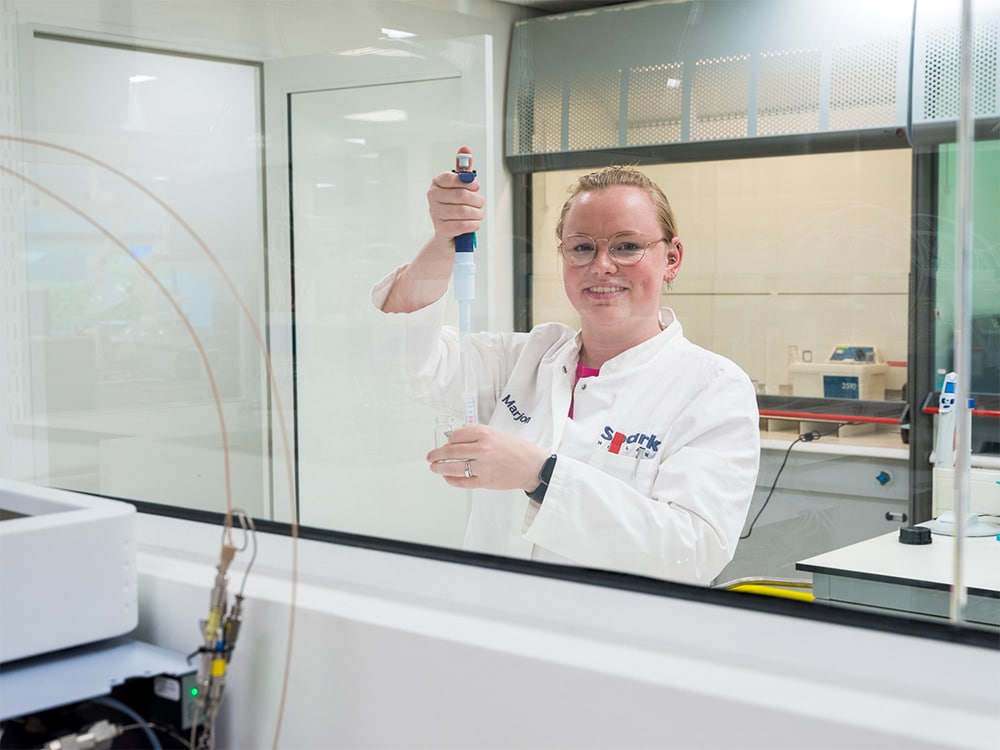 Technical training and support
Always going that one step further
In depth training ensures that your staff are able to service and maintain instruments and systems, based on clear procedures, using dedicated preventive maintenance kits and spare parts. And of course, our service team is always available to help.