Plug & play pump head design for high precision, easy use and simple maintenance
How do you guarantee that a UHPLC pump not only works accurately, but is also easy to operate and maintain? By smartly designing the device from A to Z. Like the SPH1299™ and SPH1299Q™ UHPLC pumps from Spark Holland. Precision equipment that can be used plug & play. Time and again. To work quickly and reliably and increase the up time of the pump.
By integrating the pressure sensor membrane into the flow path, it does not form an obstacle in the pump chamber and there are no dead volumes where air can accumulate.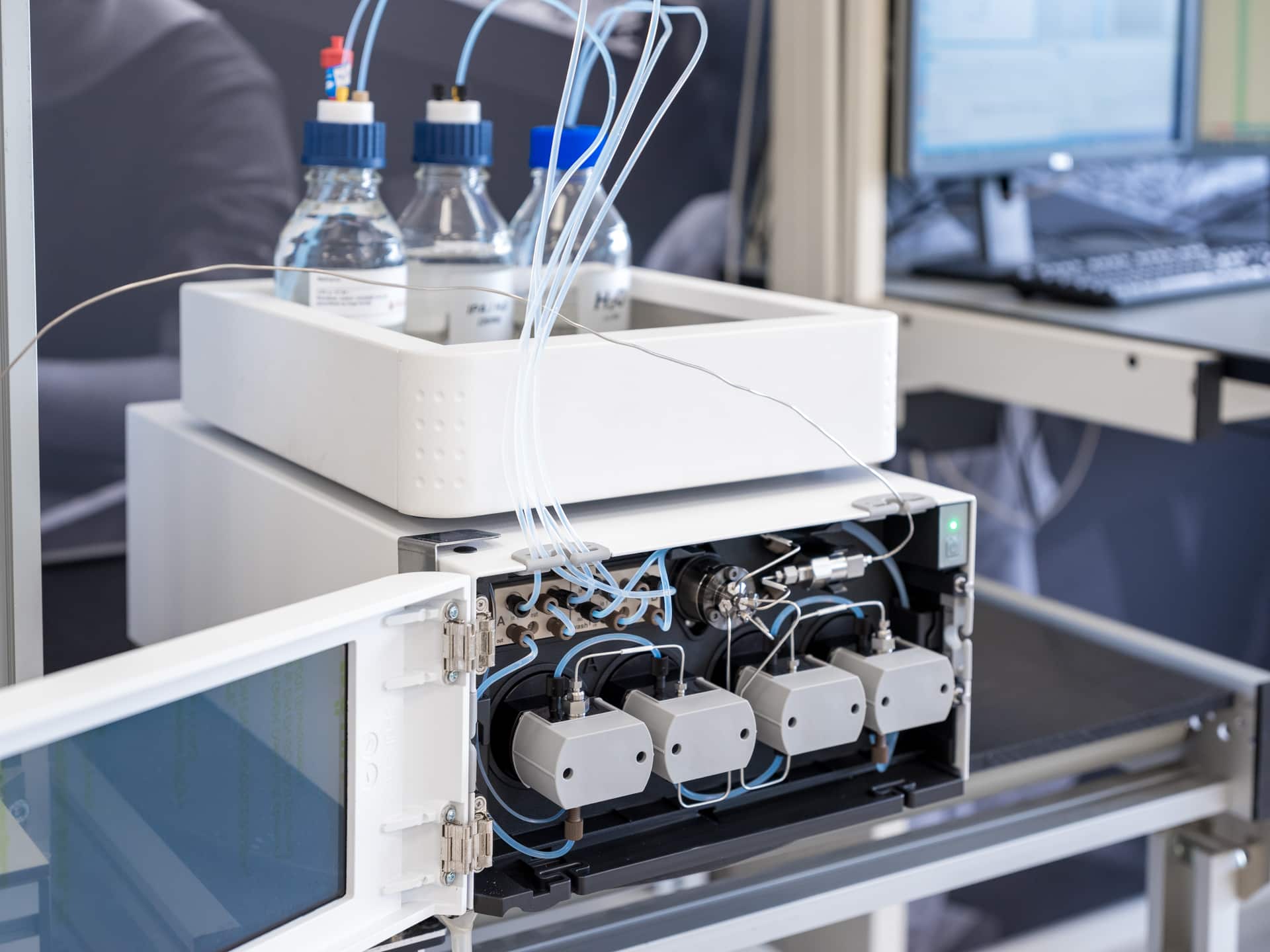 Setting up, operating, and maintaining a (U)HPLC pump is work for specialists. They must be able to tackle a variety of issues, such as: how do you prevent air bubbles from interfering with proper pump operation? How do you set the right settings to ensure reliable test results? How do you perform fast and proper maintenance without having to recalibrate? And so on.
Spark Holland answers such questions by taking into account the needs and requirements of everyone working with (U)HPLC pumps, including the maintenance engineer. Therefore, the SPH1299™ and SPH1299Q™ (U)HPLC pumps have a smart and plug & play design with automatic functions for outstanding accuracy, easy and trouble-free operation and simple maintenance. This article sets out some of these innovative techniques and their considerable impact.
Accurate flow rate
A pump must maintain a constant flow of mobile phase through the (U)HPLC system, regardless of the back pressure. However, air bubbles can accumulate in the pump chamber and, if they build up, disrupt the flow rate and cause pressure fluctuations and retention time shifts. To prevent this, Spark Holland applies smart flow path design of the pump chamber, causing less problems with trapped air. By integrating the pressure sensor membrane into the flow path, it does not form an obstacle in the pump chamber and there are no dead volumes where air can accumulate. Thus, the flow rates of the SPH1299™ and SPH1299Q™ (U)HPLC pumps remain constant and stable.
Easy use
To get a (U)HPLC system up and running, many manual settings are required. For example, with the HPLC pump alone, the user must set the flow rate and gradient himself. Setting all these variables is time consuming and entails the unnecessary risk of errors. That's why Spark Holland aims to automate functions where possible to avoid mistakes.
Solvent compressibility is an important variable, which varies from one fluid to another and therefore must be set manually with some manufacturers. In contrast, the SPH1299™ and SPH1299Q™ (U)HPLC pumps calculate themselves what liquid the pump contains and automatically, in milliseconds, what the compressibility is (truly automatic compressibility calculation) and adjust the piston speed to deliver the correct flow rate to the system. This allows the user to skip one setting, avoid an incorrect compressibility and suffice with setting the flow rate.
Quick and easy maintenance
Maintaining a (U)HPLC system requires special, technical expertise. Many components, such as the seal and piston, eventually need replacement, sometimes yearly. Replacing such parts is very time consuming with some manufacturers; some even require you to send in the pump head in exchange for a refurbished pump head, to replace the sealing.
Spark Holland takes a smarter approach. The pump heads of the SPH1299™ and SPH1299Q™ UHPLC pumps have been designed to facilitate easy disassembly and seal exchange. No need to remove covers or take the pump out of the (U)HPLC stack. No need, also, for expensive exchange of entire pump head/drive assemblies! Simply disconnect the pump head from its drive by loosening 2 screws, remove the piston and replace the seal. Thanks to the dismountable design, parts replacement can take place in a matter of minutes and recalibration is not necessary! This saves a lot of time and improves the up time significantly.
Real-time monitoring
In addition, Spark Holland also makes maintenance easier by monitoring the sensors in the pump in real-time. All sensor data are read out at 1,000 Hz, such as the pressure and the position of the piston. The data is stored in the pump and can be read out online or offline. This functionality is very useful for troubleshooting and can save a lot of maintenance time (on site).
Watch the video about the SPH1299™ pump here.
Find out all about our commitment, lead times, deadlines and cost of goods sold.
Experience the way we work and cooperate in order to reach your business goals.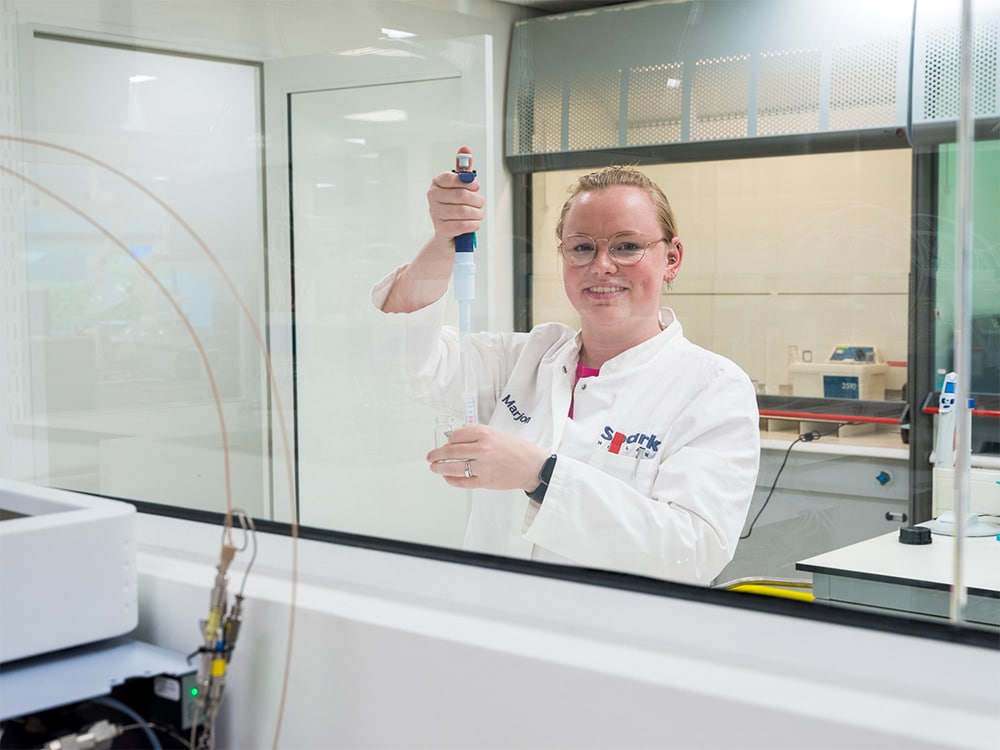 Technical training and support
Always going that one step further
In depth training ensures that your staff are able to service and maintain instruments and systems, based on clear procedures, using dedicated preventive maintenance kits and spare parts. And of course, our service team is always available to help.